Ford First Responder and Military Appreciation
Tri Ford knows how hard First Responders and Military work to make their communities safe. We appreciate their hard work and sacrifice so we are offering the First Responder and Military Appreciation Program, specifically designed to help the men and women who help us with an additional $750 cash.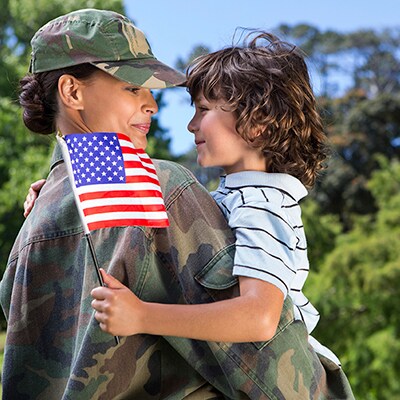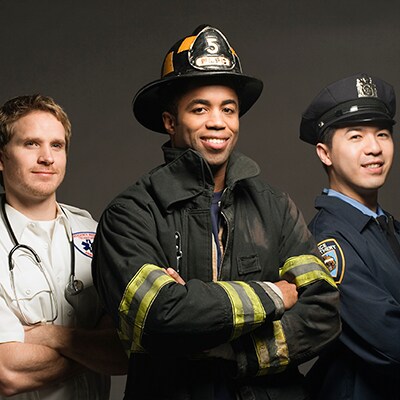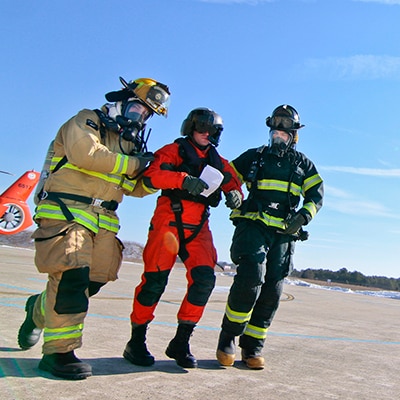 Tri Ford Salutes Those Who Serve!
We know nothing could ever begin to repay the debt that they are owed as Air Force, Army, Coast Guard, Marines, Navy warriors, Firefighters, Policemen, EMTs, and anyone else who continues to protect our freedom.
Having said that, we'd also like to make them aware that Tri Ford is the Scott Air Force Base Illinois Ford Dealership also serving areas in Highland, Collinsville, O'Fallon, IL . We are proud to offer our valued local military personnel exclusive military appreciation discounts on EVERY new vehicle in our inventory including the Ford F-150, Ford Escape, Ford Edge and Explorers.  We also offer exclusive First Responder discounts. 
Military Eligibility
Active Duty
Qualifying military and family members include:
Active Military Personnel in the Army, Navy, Air Force, Marines, Coast Guard
National Guard, Reservists Serving on Active Duty and members of the Delayed Entry/Enlistment Program (DEP)
All Veterans are eligible from May 1, 2019 to May 14, 2019.
Spouse/Surviving spouse, or other household members
Retirees
If you served, you save. It's as simple as that. Ford Motor Company will never forget all you gave to protect our country's freedom - and here's how we're going to prove it. Qualifying military and family members include:
Retirees (Regular Retirement, Reserve Retirement, Early Retirement, Medically Retired)
Spouse/Surviving spouse, or other household members
Veterans
We can never fully "Thank You" for the sacrifices you've made for our Country - but helping you save is a start. As a Veteran that is still within 180 days of active service, you are eligible for the $1,000 Bonus Cash Offer. If you are greater than 180 days, you still may qualify for these other benefits listed below:
X-Plan Partner Benefits - for members of the following groups:
DAV-Disabled American Veterans
PVA - Paralyzed Veterans Association
Veterans Advantage
(If you are a member of these groups, please reference your member benefit website for more details.)
$1,000 Mobility Motoring Program Offer - for those Ford Customers that are in need of a $1,000 reimbursement for adaptive equipment installation for their Ford of Lincoln vehicles
Overseas Personnel
The Military Advantage Program (MAP) is an exclusive Vehicle Purchase Program created by Military AutoSource (MAS), the authorized Distributor of Ford vehicles for U.S. military personnel who are currently serving outside of the 50 United States.
If you are a U.S. military person who is currently serving outside the 50 United States, you may be eligible to purchase a Ford vehicle with exclusive rebates and consumer protections. You could save up to a thousand dollars on the purchase of your new Ford Vehicle with guarantees and protections like:
Privileged Overseas Military Personnel Pricing
Lowest Price Guarantee
Exclusive Rebates
Guaranteed Price and Rebate Protection
Protection from hidden charges (MAP offers full disclosure)
Eligible Occupations that DO qualify for incentive:
911 Dispatchers
NEW! 911 Dispatchers are now eligible! Purchase date of the vehicle must be on or after August 30, 2017
Fire Department
Career Firefighter
Volunteer Firefighter
EMT
Police
Police Officer
Sheriff/Sheriff's Deputy
Correctional Officer
State Trooper
Federal Law Enforcement Officer
(Example: Department of Public Safety, Central Intelligence Agency; please note that not all Federal Law Enforcement Officers qualify for the program.)
Eligible Occupations that DO NOT qualify for incentive:
Registered Nurse
Ski Patrol (unless you have a current EMT license)
CERT Team Members (Community Emergency Response Team)
VIPS - Volunteers in Police Service
Search and Rescue
Emergency Management Volunteers

Hours
Monday

8:00AM - 7:00PM

Tuesday

8:00AM - 6:00PM

Wednesday

8:00AM - 6:00PM

Thursday

8:00AM - 6:00PM

Friday

8:00AM - 7:00PM

Saturday

8:00AM - 4:00PM

Sunday

Closed